Tandem bikes to LÁSS Egyesület
We have donated a number of tandem bikes to LÁSS Egyesület in Hungary.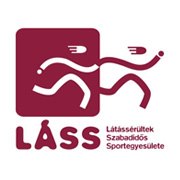 LÁSS is a sport and leisure association for visually impaired people. Their goal is to find all possible means for promoting equal opportunities and social inclusion within leisure and spare-time sports. The tandem bikes are perhaps one of the most expressive symbols of inclusion for them: the two bikers' joint effort is needed if they wish to achieve their planned destination. Tandem bike trips create a great opportunity for sighted and non-sighted fellow bikers to get to know one another, increase their physical fitness, and socialise while having fun. The trips also serve as great informal learning opportunities by creating a natural environment for meeting individuals with a disability.
We also had the opportunity to try these bikes, so some of our colleagues took a little ride around the city with some members of LÁSS and we can say that they had fun. We are very happy that we could help to create an opportunity for everyone to enjoy leisure-time sports and we wish them a lot of fantastic bicycle tours with their new bikes!